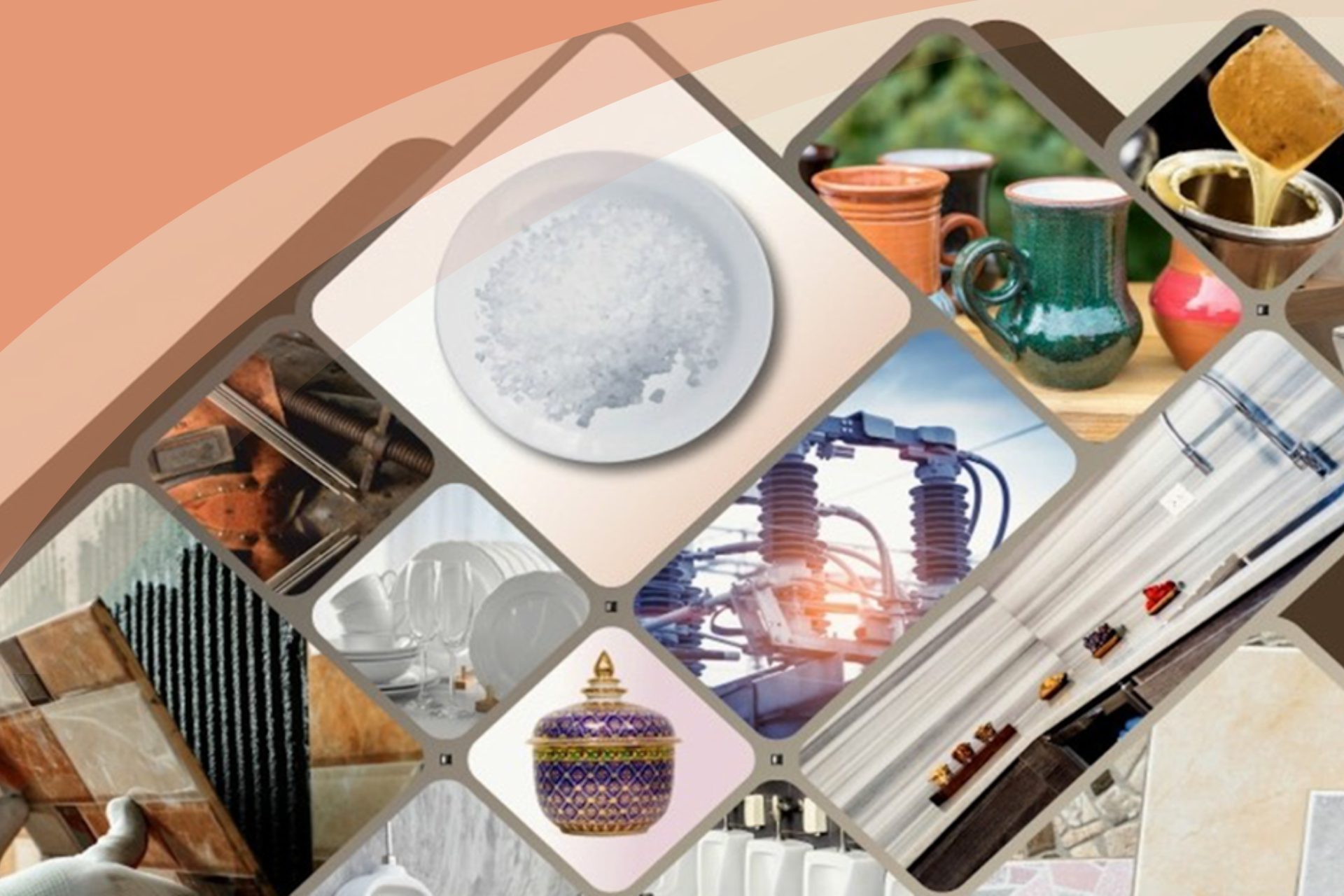 Sodium Feldspar
Unleash your creativity and elevate your artistic projects with our premium Sodium Feldspar. Sourced from top-quality mines, our Sodium Feldspar is a versatile mineral known for its exceptional quality and remarkable properties. Sodium Feldspar is highly valued in the ceramics industry for its unique characteristics. With its excellent fluxing properties, it helps lower the melting point of ceramic materials, making it an essential component in the production of glazes, ceramic bodies, and porcelain. Whether you're a professional ceramic artist or a passionate hobbyist, our Sodium Feldspar will enhance your creations and bring your vision to life.
What sets our Sodium Feldspar apart is its superior purity and consistency. We meticulously select and process each batch to ensure that you receive a product of the highest quality. With its fine particle size and consistent composition, our Sodium Feldspar offers excellent workability and precise results, allowing you to achieve your desired artistic effects with ease. Not only is Sodium Feldspar widely used in ceramics, but it also finds applications in the glass industry, as a flux in metallurgical processes, and as a vital ingredient in the manufacturing of high-quality porcelain. Its versatility and reliability make it a staple in various industries.

At Aalok Overseas, customer satisfaction is our top priority. We understand the importance of reliable materials in achieving exceptional results. That's why we provide Sodium Feldspar that meets stringent quality standards, ensuring consistency and purity in every order.
Sodium Feldspar
| Chemical Composition | A Grade | B Grade |
| --- | --- | --- |
| Silica | 70.00%(+/-1.50) | 71.00%(+/-2%) |
| Alumina | 17.00%(+/-1%) | 17.00%(+/-1%) |
| Sodium Oxide | 10.00%(+/-0.50%) | 8.50%(+/-0.50%) |
| Potassium Oxide | 00.50% | 1.00% |
| Titanium Oxide | Nil | Nil |
| Ferric Oxide | 0.04% | 0.08% |
| Magnesium Oxide | Nil | Nil |
| Calcium Oxide | 00.50% | 00.80% |