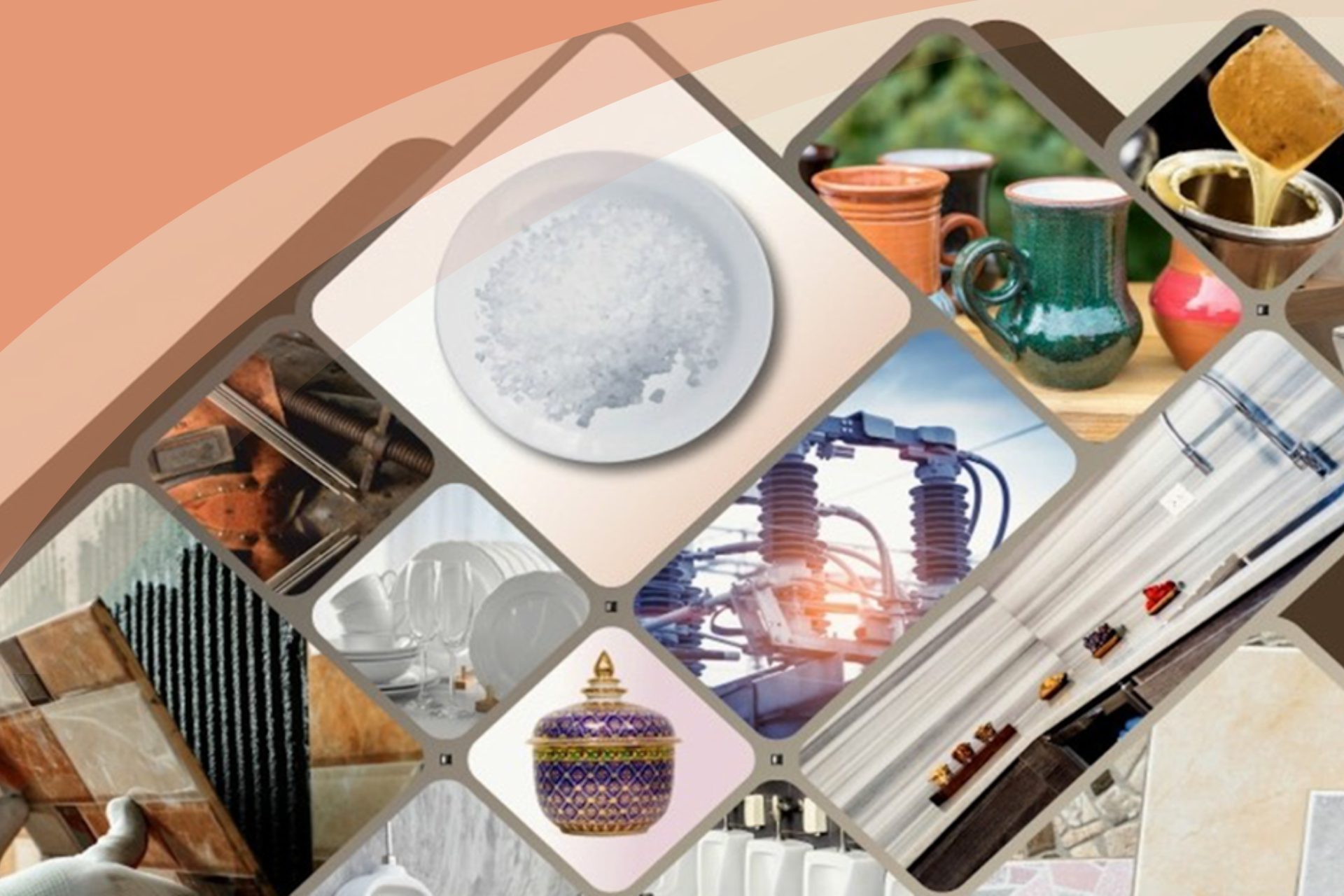 Ramming Mass
THE COMPANY HAS THE STATE OF ART MANUFACTURING PLANT OF RAMMING MASS OPERATED & MANAGED BY QUALIFIED TECHNOLOGISTS HAVING VAST EXPERIENCE AND KNOWLEDGE OF REFRACTORY AND ITS BEHAVIOR. MIXING OF VARIOUS GRAIN SIZES OF QUARTZ IN THE EXACT PROPORTION SUITABLE FOR SMALL, MEDIUM AND LARGE SIZES OF INDUCTION FURNACES VIZ. 250 KG TO 25000 KG (25 TONES) CAPACITIES. WE ARE SPECIALIZED MANUFACTURER OF PREMIX RAMMING MASS WHICH CONTAINS BINDER- BORIC ACID, MIXED WITH PRE-HEATED RAMMING MASS (NO NEED TO MIX BORIC ACID FURTHER). WE RECOMMEND USING OUR RAMMING MASS (PREMIX), WHICH WILL PROVE TO BE A GOOD PERFORMER WITH ITS LONG LINING LIFE REDUCING COST OF PRODUCTION.
WHEN THE PIECES OF RAW MATERIAL, POWER IS HIGH AND RETURN IS LIMITED. IT IS NECESSARY TO MINIMISE THE COST OF PRODUCTION WITHOUT AFFECTING THE PRODUCTIVITY AND QUALITY OF THE PRODUCT.

Ramming Mass

CHEMICAL COMPOSITION

Percentage

Silica

SiO2

98 % - 99 %

Alumina

Al203

0.04%

Magnesium Oxide

MgO

Nil

CALCIUM OXIDE

CaO

Nil

Ferric Oxide

Fe203

0.04%

Loss on Ignition

LOI

0.08%

Titanium Dioxide

TiO2

0.0008

Magnese Oxide

MnO

Nil

Sodium Oxide

Na2O

0.0005

Potassium Oxide

K2O

Nil

Sintering Temp.

1200' C

Max. Service Temp.

1700' C

Grain Size

0-5 mm
WE HAVE THESE TYPE OF RAMMING
2.
SNOW WHITE RAMMING MASS
3.
SUPER SEMI RAMMING MASS
SALIENT FEATURES RAMMING
•
HIGH REFRACTORINESS TO WITH HOLD OPERATING TEMPERATURE
•
HIGH CORROSION RESISTANCE TOWARDS STEEL & SLAG
•
HIGH ELECTRICAL RESISTIVITY TO PREVENT SHORT CIRCUITIN
•
CONSISTENT QUALITY (PURITY 98.65%)
•
GRAIN-SIZES MIXED ACCORDING TO CAPACITY OF THE FURNACE
•
MINIMUM EXPANSION & CONTRACTION AT HIGH TEMPERATURE (TREATED)
•
MOISTURE FREE AND SEA WORTHILY PACKING
•
LOW DOWN TIME FOR FURNACE LINING
APPLICATIONS AND USED FOR –
•
LOW MANGANESE AND LOW CHROMIUM STEELS
•
S.G. IRON AND MALLEABLE IRON
•
COPPER-NICKEL UPTO 15% NI
ACIDIC RAMMING MASS
OUR ACIDIC RAMMING MASS IS MANUFACTURED UNDER STRICT SUPERVISION OF QUALIFIED AND EXPERIENCED WORK FORCE. PROPER CHECK IS EXERCISED ON MAGNETIC PROCESS TO ASSURE IRON FREE ACIDIC RAMMING MASS AND TO ASSURE PROPER COMPOSITION OF GRANULES ACCORDING TO FURNACE CAPACITY. FURNACE SPECIFIC BENEFITS: WE MANUFACTURE THE MATERIAL AS PER THE FURNACE CAPACITY AND MAKE OF THE USER. THE GRANULATION OF THE MIX ARE OPTIMIZED KEEPING IN VIEW THE FURNACE MAKE AND CAPACITY, THUS GIVING MAXIMUM AND BEST RESULTS. RAMMING MIX IS CHARACTERIZED BY THERMAL STABILITY, CORROSION RESISTANCE AND WEAR RESISTANCE BECAUSE IT CONTAINS LESS BINDERS, FIRE CLAY AND MOISTURE COMPARED TO PLASTIC REFRACTORIES. RECOMMENDED FOR LINING THE IRON MELTING CORELESS INDUCTION FURNACE. PREMIXED WITH BINDER TO CUSTOMER'S SPECIFICATIONS. MAXIMUM RECOMMENDED USE LIMIT- 3274°F (1700°C).